Journey to archaeological sites in Greece
Journey to archaeological sites in Greece (7 days) 24 May-31 May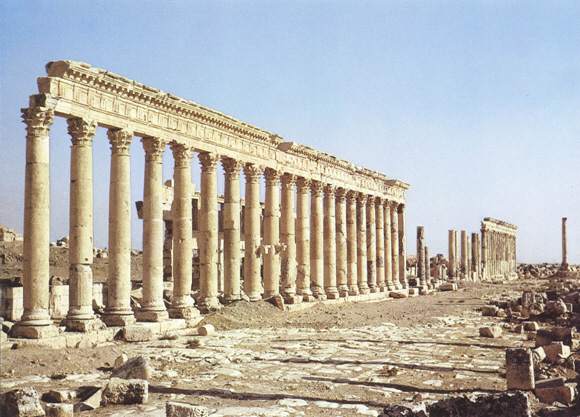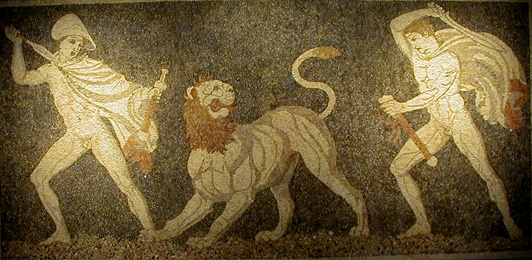 This is a magical journey through time to the glorious kingdom of ancient Macedonia, where Alexander the Great was born and to the core of classical Greece. The Journey will start at Athens and it includes Delphi, Meteora, Pella, Vergina, Philippi and Thessaloniki. The visitors will have the chance to see the most spectacular ancient spots in Greece as well as the capital of Ancient Macedonia, Pella, with the remarkable Mosaics, the monumental palatial complex and the ancient agora.
24 MAY: overnighting at Athens in President Hotel Athens (four-star)
25 MAY: overnighting at Delphi in Amalia Hotel Dephi (four-star)
26 MAY: overnighting at Kalampaka in Amalia Hotel Kalampaka (four-star)
27, 28, 29, 30 MAY: overnighting at Thessaloniki in Grand Hotel Palace, Thessaloniki (five-star)
Price per person
Double Room 950 EURO
Single Room 1150 EURO
The price includes:
Bus transfer from JRC to Malpensa and from Malpensa to JRC
Air transfer (AegeanAir) [ Milano (MXP) - Athens and Thesaloniki -Athens-Milano (MXP) ]
Bus transfer for all necessary movements during the 7-day trip. The private Pullman will take the participants from the Airport in Athens and it will stay with them all the time.
Accommodation in 4-star and 5-star hotels, breakfast included.
Half board (dinner) for all the 7 days
Italian speaking tourist guide will be with the travelers all the time.
If you are interested in participating, please send an email to cultural.trip@hellenicsemester.com
Detailed Program
Flight details:
24 MAY, Flight A3661 departure: Milan-MXP at 1100, arrival: Athens-ATH at 14:30
31 MAY, Flight A3517 departure: Thessaloniki-SKG at 06:30, arrival: Athens-ATH at 07:20
31 MAY, Flight A3660 departure: Athens-ATH at 08:30, arrival: Milan-MXP at 10:10
| | | |
| --- | --- | --- |
| 24.May | Departure from JRC to Milano, Malpensa, air transfer to Athens, arrival at Athens airport E. Venizelos, transfer to the hotel in Athens by a private Pullman, Dinner in the center of Athens, evening stroll in Athens, overnighting at the President Hotel Athens | |
| 25.May | Breakfast at the hotel, guided tour of the Acropolis and the new museum of Acropolis, free time for strolling in the streets of plaka (below Acropolis), afternoon departure to Delphi, dinner and overnightning at the Amalia Hotel Dephi | |
| 26.May | Breakfast at the hotel, guided tour of the Delphi archaeological site and the museum, afternoon departure to the city of Kalabaka, diner and overnighting at the Amalia Hotel Kalampaka | |
| 27.May | Breakfast at the hotel, guided tour of the two most impressive monasteries in Meteora, Panoramic tour of Meteora, afternoon departure to Thessaloniki, Dinner and overnighting at the Grand Hotel Palace, Thessaloniki | |
| 28.May | Breakfast at the hotel, guided tour of the city of Thessaloniki, the archaeological museum of Thessaloniki, the Saint Demetrius Cathedral, the rotonda, the old town (castle), the white tower, free time in the afternoon, dinner and overnighting at the Grand Hotel Palace, Thessaloniki | |
| 29.May | Breakfast at the hotel, departure to the ancient city of Philippi, the city of Kavala, return to thessaloniki, dinner and overnighting at the Grand Hotel Palace, Thessaloniki | |
| 30.May | Breakfast at the hotel, departure to the ancient city of Vergina, Guided tour of the ancient site and the museum of Vergina, departure to the ancient city of Pella, guided tour of the musem of Pella, return to Thesssaloniki, dinner and overnighting at the Grand Hotel Palace, Thessaloniki | |
| 31.May | Departure to the Thessaloniki airport "Makedonia", transit at Athens to Milano, "Malpensa", transfer from Malpensa to JRC | |